Damp & Mould Removal
Specialists in damp removal, damp proofing & mould removal in Manchester & North West
In a home, mould can start to grow and affect parts of each bedroom if they have: a food source i.e. wood, darkness, warmth, oxygen, moisture i.e. humidity and enough time. If mould has the perfect conditions to grow, it can only take up to 48 hours to begin. When we're referring to mould problems, they usually occur when there is a moisture problem within the household. Here are a few of the main causes to mould growth: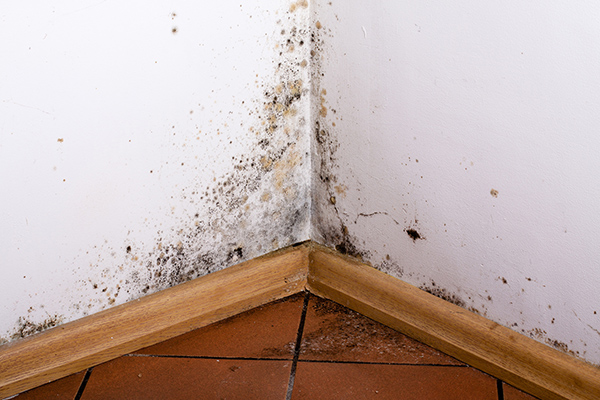 Humidity is one of the biggest culprits that contributes to the growth of mould. As stated above with the correct conditions, if the weathers been very humid for a few days, or it's been heavily raining – you might notice the mould growing because of the wet hair. Typically benches and walls are the most noticeable objects.
Leaking pipes also cause mould, especially the hidden ones. Well hidden leaks are most likely inside your walls, where before the leak is detected, the mould has already started spreading.
Leaks in roofs also cause mould. If you have an attic and it's been used as the typical storage space for Christmas Decorations, then a potential mould growth has been unnoticed. However if one day you decide you want to convert the attic, then you could have a costly project on your hands – on top of the conversion alone. The best way to avoid this is regularly check your attic and keep an eye on the ceiling below. If there are any noticeable signs of water damage to the ceiling or any mould growth, then this is most likely causing the leak to the roof. Whether you're thinking of converting your attic or not, it's crucial to keep an eye on this part of your house because you want to prevent the worst thing from happening – the roof collapsing.
Procedure for Damp Mould Removal
One of our highly skilled surveyors will firstly determine which will be the most appropriate treatment for your property. Once the Surveyor has acknowledged the area of the building that is being affected, the damp mould removal treatment will begin straight away.
At Damp Right we will strip out or do a full removal of the affected area, decontamination process, minor repairs and redecoration.
Damp Mould Removal Services Manchester & North West
We provide professional damp proofing and damp mould removal services to residents and businesses across Manchester and Greater Manchester including Altrincham, Bolton, Bury, Cheadle, Kearsley, Oldham, Sale, Salford, Stretford, Stockport, Swinton, Trafford and more.
If you require any type of damp mould removal in Manchester, do not hesitate and contact us today. All our damp proofing specialists in Manchester are fully qualified and very experienced. For us no job is too small or too big, we ensure every job is completed on time and completed properly.