PENETRATING DAMP REMOVAL
Specialists in Penetrating Damp Removal & Penetrating Damp Proofing
Penetrating damp in a wall is usually from a source such as wind driven rain, causing moisture to enter the structure in a horizontal direction. Gravity may cause the downward movement of the resultant dampness. Whereas rising damp does not occur more than 1.2 metres above ground level, penetrating damp can occur at any level. Causes of penetrating damp may be from sources difficult to control such as defective brickwork, cracked render, faulty pointing, poor flashings, rainwater goods or from a defect within an adjacent property outside the owner's control.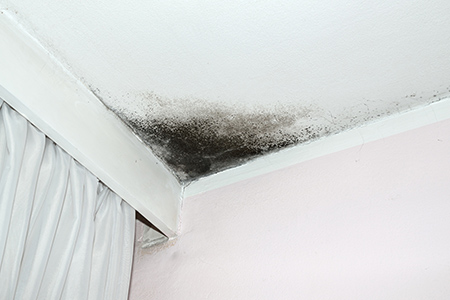 Penetrating damp can create isolated patches of dampness that increase in size after periods of heavy rain and tend to disappear in long dry spells of weather.
Laterally penetrating damp is a term applied to moisture, which travels horizontally from a source bridging the installed damp course such as high external ground level or earth retaining walls below ground level.
How to Identify Penetrating Damp
Internal Damage: dampness inside a property becomes more noticeable on wall surfaces starting from the ground floor; however it can also become clear on the wall for a spread of up to around 30 inches. This is one of the first signs of internal walls that are being affected by rising damp.
Damaged Plastering: Referring back to internal damage, plastering and coatings on internal walls can be effected by penetrating damp. If plastering and coatings have been affected by penetrating damp, then these might appear damp, blistered or discoloured.
Skirting Boards & Floor Timbers Rotting: If penetrating damp has affected the inner walls of your home, your skirting boards may also appear to be damp and rotting. Rotting occurs within the skirting boards close to the affected wall, because timber is easily attacked and becomes significantly weak if the skirting board is close to an infected wall.
Localised Dampness: A clear sign of rotting is not the only sign to penetrating damp, random damp patches throughout the household/property are also signs, except these patches do not dry out.
Mould Growth: A musty and unpleasant smell within a room is also a significant sign of penetrating damp. Most people notice this sooner than diagnosing dampness on the walls.
Remove Penetrating Damp in Manchester
We are the specialists when it comes to penetrating damp removal in Manchester, Greater Manchester, Lancashire and further afield. Our team of damp proofing and removal specialists are fully qualified and very experienced, for us no job is too big or too small, all our work is completed on time and to the highest of industry standards.
No matter if you are based in Altrincham, Bolton, Bury, Cheadle, Kearsley, Oldham, Sale, Salford, Stretford, Stockport or Swinton, we can have a damp proof specialist out to you in no time.
If you suspect you are suffering from a penetrating damp issue, simply give us a quick phone call or fill in our contact form and a member of our team will contact you.