Domestic Damp Proofing
Specialists in domestic property damp proofing & damp removal services
Timber and walls within a house/property can be easily affected by dry wet damp if protection is not put into place. Damp Proofing is the protective process that is carried out, to ensure that moisture cannot sneak through your outer walls to your internal walls. This process creates a barrier which prevents rising damp & penetrating damp from occurring.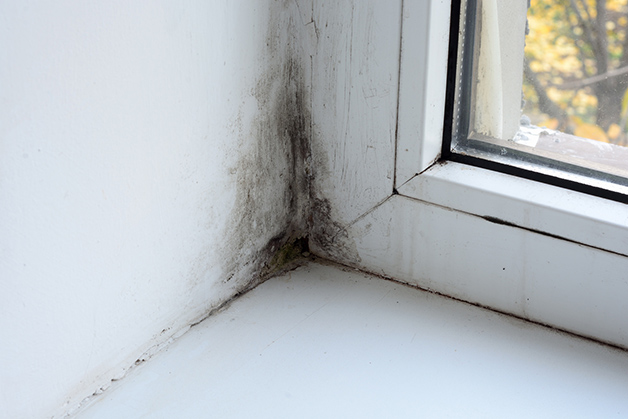 Here at Damp Right, we're domestic damp specialists in Manchester, Greater Manchester & the North West. With our selection of available methods, we can prevent penetrating damp problems, rising damp and also prevent damp-related problems in the future. Damp related problems can involve dry rot, wet rot, mould & discolouration.
Does Damp Proofing Add Value to my Home?
Damp Proofing your home can be an excellent way of converting cellars and basements into comfortable living/working spaces, without breaking the bank. We pride ourselves on reliable service, strong workmanship and complete professional service to both domestic and commercial customers.
If you're looking to sell your property now or in the near future, damp proofing your home, especially basements and cellars, is an excellent way of getting your house sold quicker. When homes are regularly inspected and are maintained well, the value of the property will not decrease. However if the property has noticeable damp, then the price of the house will either decrease or it could put potential buyers off.
Procedure for Damp Proofing your Home
One of our highly skilled damp surveyors in Manchester will firstly determine which will be the most appropriate treatment for your property. Depending on the thickness of each wall, holes will be drilled into the motar/brick, which will then be injected with a silicone damp proofing fluid. This enables us to create and form a strong waterproof barrier. This effectively enables to reduce the movement of water between the outside and inner wall.
Damp Proofing Rods are one of the most popular and successful methods for treating rising damp. This is an alternative method, which creates a solid formulation for the damp proofing your home/property. The rods will be inserted into the holes created throughout the installation. We find that this is the most successful method as the time it takes for the wall to dry, is significantly reduced. Once the waterproof barrier is installed, the re-plastering can be done a lot quicker.
Damp Proofing Services in Manchester & North West
We provide domestic damp proofing services in Manchester and across Greater Manchester including Altrincham, Bolton, Bury, Cheadle, Kearsley, Oldham, Sale, Salford, Stretford, Stockport, Swinton, Trafford and more.
If you require any type of damp proofing service, do not hesitate and contact us today. All our damp proofing specialists in Manchester are fully qualified and very experienced. For us no job is too small or too big, we ensure every job is completed on time and completed properly.