RISING DAMP REMOVAL
Specialists in Rising Damp Removal & Rising Damp Proofing
Rising Damp is the action of water moving vertically through porous building material in contact with the ground. This is brought about by the drying action of air on upper surfaces, which causes the wall to act like a wick. Water will move up the wall by capillary action and evaporate from the surface into the atmosphere. The height to which the dampness may rise varies accordingly to construction but rarely exceeds 1 metre above ground level.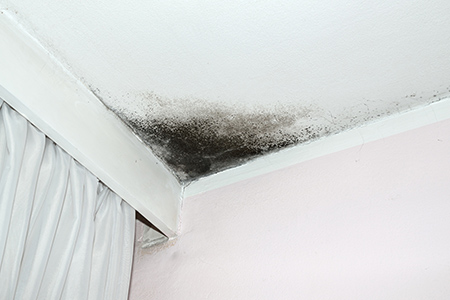 Water coming from the soil will have dissolved various nitrate, chloride and other salts (called ground salts) and will carry these salts up into the brickwork and plaster. As the water evaporates an ever increasing amount of these salts will be deposited in the wall. As these ground salts are easily dissolved they also readily attract moisture from the atmosphere (Hygroscopic Salts). This means that even if the rising damp is cured the plaster will always be damp. For this reason the plaster is always removed when treating rising damp.
Any wall treated for rising damp still has to dry out. The re-plastering specification contains special materials which allow this to take place naturally without the ground salts in the brickwork reaching the surface. Rising damp suffered by properties with a timber ground floor may also suffer from problems associated with wood rot. A sub floor inspection is strongly recommended.
How does Rising Damp occur?
Rising damp can cause serious deterioration of brickwork, and masonry, and is often the principal cause of fungal decay in ground floor timbers.
In addition to the obvious damage to the internal decoration and wall plastering, the structural fabric of the building can be seriously affected.
A chemical damp proof course in conjunction with re-plastering offers a speedy cure for most rising damp problems. This entails drilling the affected walls at intervals and pressure injecting the chemical into the masonry.
In certain circumstances it is necessary to treat the walls from both sides; and in advanced cases auxiliary work may have to be carried out to complete the treatment.
Remove Rising Damp in Manchester
We are damp proofing and rising damp removal specialists in Manchester and Greater Manchester, we currently cover the whole of Greater Manchester including; Bolton, Bury, Cheadle, Kearsley, Oldham, Sale, Salford, Stretford, Stockport, Swinton, Trafford and more.
If you require any type of damp proofing or rising damp removal service in Manchester or beyond simply give us a quick phone call or fill in our contact form.